Black Corporation Xerxes
Black Corporation, the Japanese company that already gave us the CS-80-inspired Deckard's Dream, has come up with a replica of the legendary Elka Synthex. Soon available from Alex4.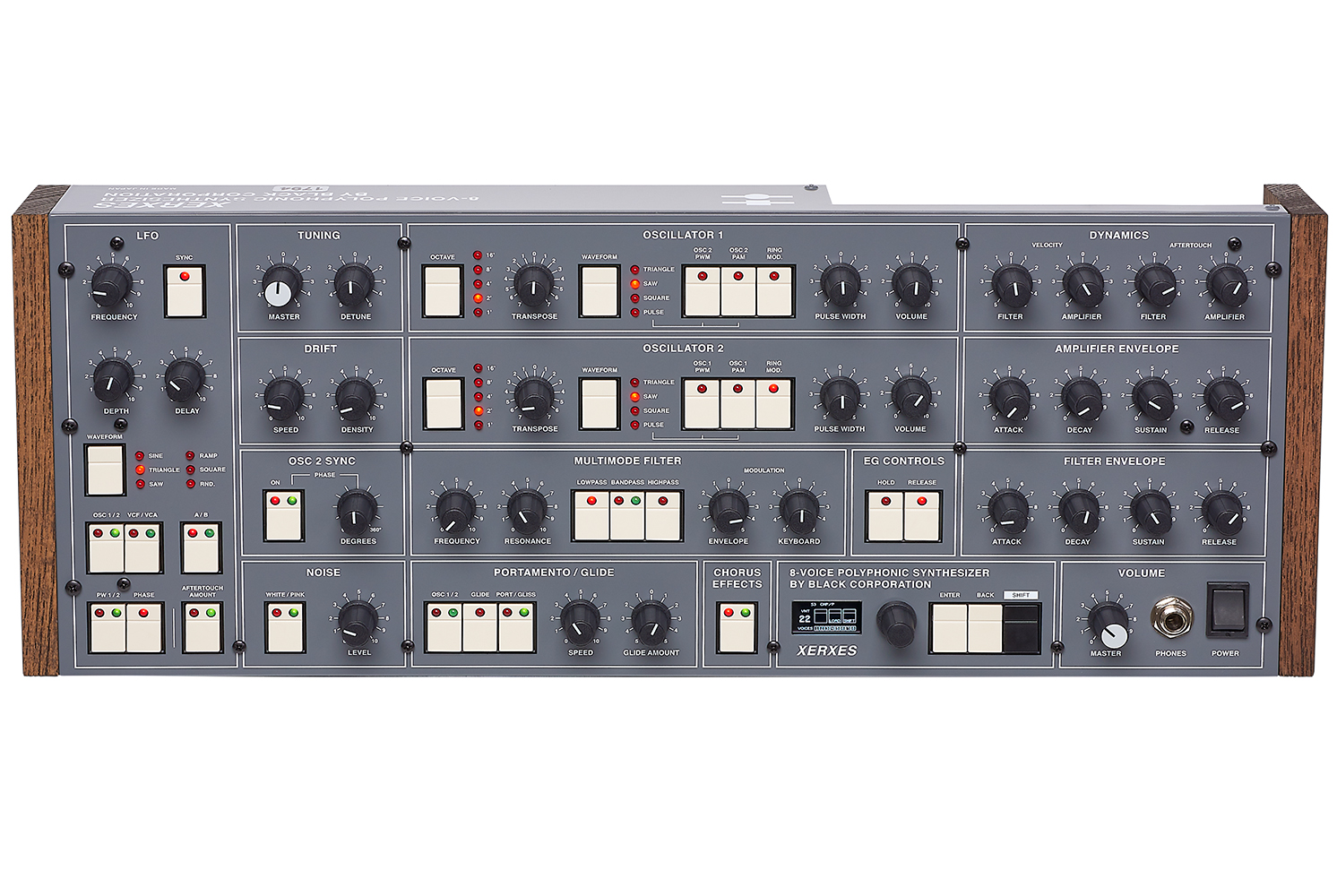 Xerxes is an eight-voice polyphonic analog Synthesizer that features two discrete logic DCO's per voice. Each DCO section offers four waveforms (triangle, saw, square, pulse), octave switch, transpose, oscillator PWM, PAM, ring mod, pulse width, and a volume knob. It offers an analog multimode filter (HP/BP/LP) as well as two LFO's and 2 ADSR envelopes. Furthermore there is an analog BBD stereo chorus.
The synth is heavily inspired by the well-known Elka Synthex Synthesizer from the past but it is not a replica. It's a completely new development that has many modern and clever new features. The interface was not taken from the vintage Synthex but is also heavily inspired without cloning it.
Main features:
8-voice polyphonic analogue synthesizer
2 discrete logic DCOs per voice
analogue HP/BP/LP filter
2 LFOs
2 ADSRs
polyphonic velocity and aftertouch
full MPE (MIDI polyphonic expression) support
analogue BBD stereo chorus
4U rack size with detachable rack ears and wood side panels
10 preset banks (x128)