New visitor record at Superbooth19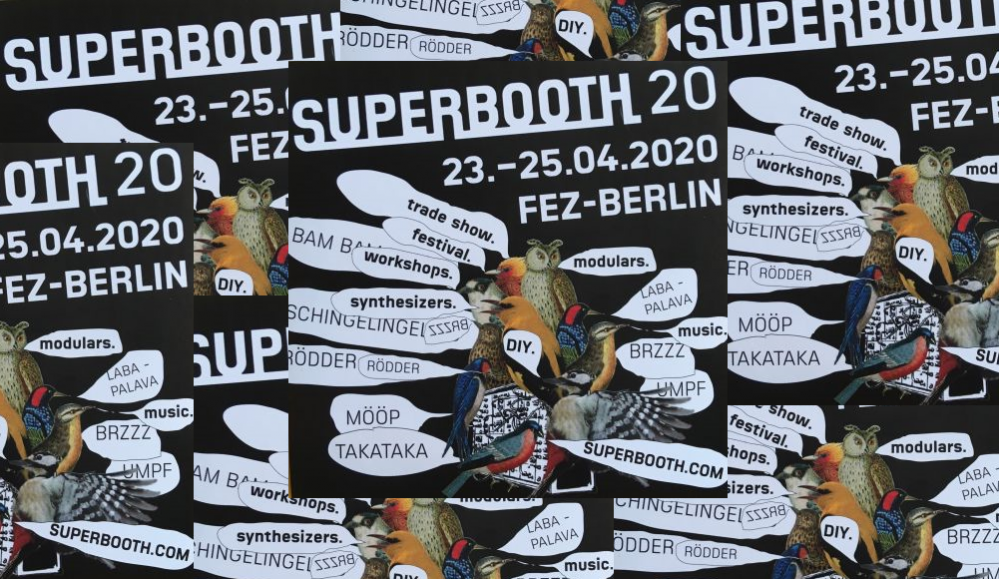 From Thursday to Saturday more than 7500 visitors came to the FEZ Berlin to celebrate electronic musical instruments and pretty much everything you can do with them. With that, SUPERBOOTH19 increased the previous record of last year. Even though nobody counted the newly introduced products, this number seems to be a record as well.

Organizer Andreas Schneider is pleased about the successful event and "especially about the fact that so many long-time companions were there again – Daniel Miller, Mark Ernestus, Dieter Doepfer, Dave Smith, Richie Hawtin. Also Mark Reeder, Matt Johnson from The The, and Ian Tregoning were there." Well over 100 concerts and performances during three days, countless demonstrations by about 250 exhibitors and numerous workshops created a unique atmosphere in the FEZ Berlin and its outdoor area.

The weather was less sunny than last year, but the outdoor and exhibition area were still heavily frequented by visitors. After the first concert on the seaside stage on Thursday, the heaviest downpour was already over and there was a lot of music and celebrating.
Not only at the event itself there was music, but also on some of the boat shuttles that commuted between Berlin Mitte and FEZ. And the passengers had put on their dancing shoes while traveling on the river Spree – especially during the sets by Dr. Motte and CYRK.

Jean-Michel Jarre said on his first visit to Superbooth Berlin that anyone who had anything to do with synthesizers should come to Superbooth. "It's absolutely amazing. It's not just another fair – it's an experience, a human experience, a musical experience, it's flabbergasting!"